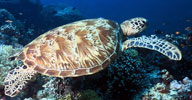 Potomitan
Site de promotion des cultures et des langues créoles
Annou voyé kreyòl douvan douvan
YOKOSO ! Give us your support !
Jimmy Harmon
Le Mauricien du 11 mars 2010
Dans le cadre de la Fete Nationale à Maurice, le gouvernement a invité M. Matsuura comme invite d'honneur des celebrations nationales.
As a citizen of the Republic of Mauritius, I am most pleased that you have been invited by our government as Guest of Honour for our National Day Celebration. Allow me to address you this welcoming note in the columns of this daily.
Your presence is most auspicious at a time when our country has recently gone through a raging debate over the recognition of Mauritian Creole (Kreol Morisien) in schools at same par as the other nine languages currently taught in primary and secondary classes. In fact, Kreol Morisien is spoken by more than 80% of the population but is not taught in schools.
Since 2006, I have been entrusted the responsibility by the Catholic education authorities to work out an action research strategy for the introduction of Kreol Morisien in our primary schools, within the larger context of multilingualism and school achievements. I had since then the opportunity to organise seminars and colloquium to mark the celebration of the World Mother Tongue Day on 21st February. We appreciated very much your messages. This celebration has now become a regular feature on our events calendar. This year we invited Mr Matabane, the South African Ambassador, to give a talk on Human Rights based Approach (HRBA) to language policies by giving us insights into the post-apartheid South African experience. His Excellency Matabane made specific reference to the 11 language policy in line with peace, justice and reconciliation for human dignity. His talk was most enriching and enlightening to us. It helps in engaging policy dialogue on the foundations of linguistic diversity and multilingualism.
Since the past five years, Kreol Morisien has made big strides. In 2004, upon a request of the Ministry of Education, a team of experts and practitioners under the aegis of Prof. Vinesh Hookoomsigh, the then Vice Chancellor of the University of Mauritius, worked out and recommended a standardized written form of Kreol Morisien known as Grafi-Larmoni. In 2005, Catholic education implemented a mother-tongue based curriculum, commonly known as Prevok-BEK in the prevocational stream. Since then, Catholic education has produced school materials in Kreol Morisien and a Mathematics textbook in bilingual version (English and Kreol Morisien). It is also important to put on record that a unilingual dictionary in Morisien has been published in 2009 by Associate Professor Arnaud Carpooran of the University of Mauritius.
In fact, the Kreol Morisien issue has come to the forefront following mounting pressure from the Kreol Consciousness Movement which lays claim of recognition on Kreol Morisien as both the language of all Mauritians and the ancestral language of the Creole community based on its maroon heritage. Our Prime Minister, Honourable Navinchandra Ramgoolam, has publicly given legitimacy to this claim on 1st February 2010. On the occasion of the Abolition of Slavery, in a speech delivered on that day at the foot of Le Morne Mountain, he stated that his government will introduce Kreol Morisien as an optional subject in schools. As you are aware, Le Morne has been classified "UNESCO World Heritage" same as the Aapravasi Ghat. This mountain represents the symbol of resistance of the Creole community in the collective consciousness of all Mauritians. This statement of our Prime Minister was moving and most promising in terms of historical and cultural reparation. We are now waiting for a Cabinet policy decision on the introduction of Kreol Morisien as a language subject on an optional basis in primary and secondary schools.
May I ask you in your capacity of former Director of UNESCO to express to our government and to the Republic of Mauritius your unflinching support to this national endeavour in preserving and promoting multilingual environments which show due respect to all expressions of cultural diversity.
Jimmy Harmon