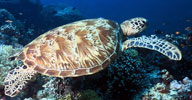 Potomitan
Site de promotion des cultures et des langues créoles
Annou voyé kreyòl douvan douvan

POTO MITAN
Haitian Women Pillars of the Global Economy
A new documentary by Tèt Ansanm Productions
Told through compelling lives of five courageous Haitian women workers, Poto Mitan gives the global economy a human face. Each woman's personal story explains neoliberal globalization, how it is gendered, and how it impacts Haiti: inhumane working/living conditions, violence, poverty, lack of education, and poor health care. While Poto Mitan offers in-depth understanding of Haiti, its focus on women's subjugation, worker exploitation, poverty, and resistance demonstrates these are global struggles. Finally, through their collective activism, these women demonstrate that despite monumental obstacles in a poor country like Haiti, collective action makes change possible.
Marie-Jeanne details dual struggles as a woman and worker: she toils under miserable conditions to give her children the education she was denied because of gender discrimination and the high cost of school. Living and braving death in Cité Soleil, Solange details how Haiti's current violence stems from a long-brewing economic crisis and how the global apparel industry's inherent instability affects Haiti. Frustrated with male-dominated unions, Frisline offers a gender and class analysis of Haiti's contemporary situation, including Haiti's 2008 food crisis. Working for thirty years, Thérèse brings wisdom, a historical perspective, and a comparative analysis. Pushed off her land by foreign agricultural policies, activist Hélène leads a new grassroots campaign against violence, encouraging women to defend themselves. These five brave women demonstrate that despite monumental obstacles in a poor country like Haiti, collective action makes change possible.
The women's own astute analyses are supported by interviews with Haitian NGO activists, government ministers, and scholars providing global, economic, and political context. The women's struggles to unionize and images of their deplorable working conditions (captured by spy cameras) are juxtaposed with contradictory interviews of factory owners. Ultimately, these resilient women's hardships are offset with positive images of them organizing and uniting their communities.
Throughout the film, the women's stories are woven together by close-up shots of a mother's hands braiding her daughter's hair, while acclaimed novelist Edwidge Danticat narrates a "krik krak", traditional folklore. This poetic story demonstrates Haitian women's historical depth of struggle and resistance, while providing an homage to Haiti's oral storytelling culture. The krik-krak grows and weaves with the film, until finally the two resolve together, with hope and resilience. In addition to these beautiful spoken words, Poto Mitan showcases a range of contemporary Haitian music by Emeline Michel, Boukman Eksperyans, Brothers Posse, Manze Dayila and the Nago Nation, and Awozam, along with empowerment songs by the women in the film.
Poto Mitan's unique quality rests upon the women's acute understanding of the power of film. Citing the Haitian proverb, "hearing and seeing are two different things", the women implored Dr. Schuller to share their stories with people in the U.S., people who have the power to make change.
Poto Mitan will be a tool for education and empowerment; to inspire people to think critically, look behind the label, and get involved. We are connected: U.S. consumers buy the fruits of their labor; our government shapes Haiti through development/foreign policy. Our struggles have a common thread. Fighting for justice: women, workers, or Haiti can't help but bring about our own liberation.
Filmmakers
Mary Becker - Executive Producer
Renée Bergan - Co-Producer/Co-Director/Director of Photography/Editor
Mark Schuller - Co-Producer/Co-Director
Dr. Claudine Michel - Associate Producer
Gina Athena Ulysse - Associate Producer
Edwidge Danticat - Writer/Narrator
Screenings
Wednesday, September 2, 2009 6:10pm
Thursday, September 3, 2009 9:30pm
Montréal/Canada Premiere!
World Film Festival (Festival des Films du Monde)

Cinéma Quartier Latin 14 - 350 rue Emery - Montréal, Canada


To purchase advance tickets click here.
Friday, September 11, 2009 3pm
Georgia Premiere!
Rome International Film Festival

DeSoto Rome Little Theatre - 530 Broad Street - Rome, GA 30162-1063


For ticket information please click here.
Wednesday, September 16, 2009 6pm
Manhattan Premiere!
NEW FILMMAKERS Film Series at Anthology Archives

Anthology Film Archives - 32 Second Avenue - New York, NY 10003


Admission: Tickets are $6 - $9

Filmmakers will be present.
Friday, September 25, 2009 4:00pm
5th Montréal International Haitian Film Festival

Location: TBA
Buy DVD
In order to make Poto Mitan accessible to all, we are offering a 3-tiered pricing system for purchasers. Please remember that ALL proceeds will be sent to Haitian women's organizations.

In an effort to promote international dialogue and accessibility, the DVD has FIVE language options: English, Haitian Creole, French, Spanish, and Portuguese.

Running Time: 50 min. All versions available in VHS upon request.

More info here.
Contact
TÈT ANSANM PRODUCTIONS
139 Clinton Ave. #4,
Brooklyn, NY 11205
347-599-1116 (phone/fax) - Email