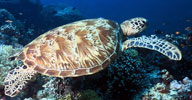 Potomitan
Site de promotion des cultures et des langues créoles
Annou voyé kreyòl douvan douvan
...
No more, Please, No More
of this vigor, this ardor
at the tip of your finger,
your lips too eager
at my skin... I am burning
of Love, yet thinking
of tomorrow... Tomorrow
when your skilled arrow
will no mercy target
my heart, when you will get
this plane, this pain, for this land,
too far from my Soul to mend...