Potomitan
Site de promotion des cultures et des langues créoles
Annou voyé kreyòl douvan douvan
Orientation training to motivate Haitians
to invest in business and for their retirement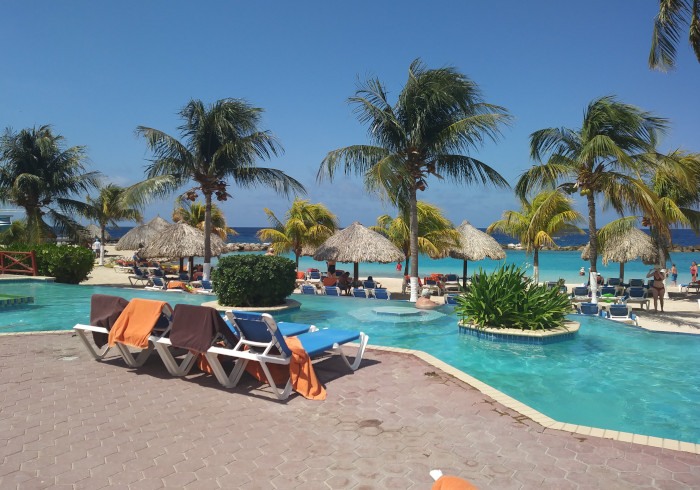 Photo: Courtesy Védrine Creole Project
July 8, 2020
updated July 16, 2020
During 44 years since I have been living in the United States, I never had the chance to hear any radio or television program, nor any Haitian institution (such as churches*) that has done programs educating and orientating the Haitian Community on business, and on how to prepare their retirement avoiding to go to nursing home but to plan a good one and to have enough money before reaching forty.
In this sense, we applaud everyone who is trying to do some works through social networks to fill up this big gap, by trying to reach out the maximum people possible. We also hope that the Haitian media pay attention to this important theme to be debated. They can interview specialists in different domains to learn from them, which will benefit Haitians both in diaspora and in Haiti who need to improve their economic and social situation.
What can we, members of the Haitian diaspora, do in this case to help our community and educate its people on all points? We can't remain inactive when we can give some advice to guide everyone in this case. Sometimes some advice only can help many hundreds of people; they don't need to be members of our community or from our ethnic group. Everyone can benefit from good advice that are guiding them.
The Haitian media (in general) would focus more on political problems in Haiti. There are radio programs that play only konpa* music instead of taking the opportunity to do educative programs that the diaspora and Haitians in Haiti need to improve the situation in which they are living.
The young generation in Haiti focuses on more rabòday* music. They have nothing else in their mind (in terms of thinking to help themselves for tomorrow, and all that is good to be done) and… nothing in terms of essential education that all Haitians need to help themselves live better (despite of where they may be), to learn to invest since early on, to learn many trades and technical skills to make money, to think of their retirement tomorrow, how to have enough money and economic means before reaching the age forty.
(Many) Haitians work like robots in the United States, without putting aside at least 15% (fifteen per cent) of their salary in a special fund to save money for their retirement. We are not blaming them either because there was nobody, no Haitian institution to tell them that. We can understand how hard they work, not only they must pay their monthly bills (in the United States, Canada, and in other parts of the diaspora) but also, many of them are supporting some families in Haiti (and never told them or give them advise to learn to develop some small business in Haiti so that they learn to help themselves, to learn some trades to survive, and to learn to create economic independence).
This pandemic teaches us many things in terms of how it's important for us to learn to prepare ourselves for tomorrow (on all forms), and to stop counting on neighboring countries for everything, even to feed us when we have good soil that can produce all that we want. There is water almost everywhere (that could have been canalized in many places) in order to help with irrigation throughout the country for agriculture.
We summarize all these things in our novel, Sezon sechrès Ayiti (Season of drought in Haiti). We should learn to take care of ourselves (by going to school, by learning different trades, by learning to produce in all areas and produce what we need so that we don't depend on others all the time, by developing agriculture throughout the country (something essential for Haiti's development), by developing touristic instrastructures (to attract tourists, to create jobs and to stir up economic activities), and by developing nice roads connecting major cities and local roads and bridges in all the communes in order to facilitate commerce and tourists to circulate without any problem. Knowing that mayors, representatives, and senators are not interested in these things for Haiti's development, at least some presidential decrees should be taken rapidly to lay down these essential infrastructural bases.
The Haitian diaspora is Haiti's economic backbone and the most important resource, including human resources. Unfortunately, politicians in Haiti blocked that same diaspora in the 1987 Constitution so that Haitians abroad can't take part in the country's politics but they never block money transfers that Haitians throughout the diaspora are sending. The $1.50 tax on international money transfers could have been used to help build necessary infrastructures to help Haiti moving forward but that does not interest these corrupted people in power. They just use the diaspora as a milking cow only.
How many Haitians in diaspora would go back to Haiti for their retirement? It's a question that all Haitians should ask and answer. We are not going to answer it for them. Is Haiti ready for business? Will it ever be ready in terms of political stability (34 years after the fall of the Duvalier's Regime) when leaders don't have any vision of development for the next twenty years?
Is it only in Haiti the Haitian Diaspora can think of their retirement? What other tropical places can they think of? (for example, Florida, Puerto Rico, St. Thomas – The Virgin Islands that are also part of the United States)? How about other places in the Caribbean that are stable (in terms of security), where they can go and spend vacations and where there is a presence of a Haitian Community (for instance, the Dutch Caribbean (the ABC islands: Aruba, Bonaire, Curaçao)?
What activities can they think of doing for their retirement to keep them active so that alzeiner does not attack them too early? We can mention activities such as: 1. Short term missionary works in other countries. 2. Doing activities in the commune where they come from to help it. 3. Conferences (to exchange ideas on different subjects). 4. Creation of private libraries in their local area. 5. Literacy programs or projects (in their commune). 6. Training seminars (on agriculture, business, construction (of motels or apartments to be rented), reforestation (in the commune or their area, plant nurseries nurseries including planting trees bearing fruits to be planted everywhere so that people can find them free, community works or civic works helping a commune. 7. Going on vacation in group (of friends or family members) on cruise boats (stopping at many places). 8. Visiting other countries to see what they have and produce a book on that to make money.
*Note
Church. As institution within a community (that can be considered to be a small community itself), should do certain social programs also. Among them, we can mention different formation tranings to educate and orient believers such as for instance: (1) Strategy to (go and) evangelize (and create disciples). (2) Bible Study (to educate believers, to train them to preach, to evangelize, etc.). (3). Short-term missionary works in different areas, and abroad. (4) Believers as the real church (a mobile church) and what it means. (5) Summer Camps (as activities for different ages and what people can learn from them). (6) Conferences (on important subjects that the world is facing today, and our community). (7) Know and support members of the assemble (who may be facing some difficulties). (8) Economic crisis that can affect the community, and how to survive. (9) Family issues that people within the assemble may be facing. (10) (Different) Problems that people within the assemblee are facing, and how to support them. (11) Summer programs (what to have or create, responding to the need of the people). (12) Music programs (to encourage young people do as activities preparing them to play in church later as a ministry, and how to sponsor some young people who may need financial support). (13) Social programs that can be done (so that everyone is active). (14) Programs for adults of different ages. (15) Formation training dealing with careers, trades, and professions. (16) Programs for young people (come up with a list). (17) Cells that are going to visit prisons. (18) Cells that are going to visit sick people at home, in the hospitals, in nursing home (who don't need to be members of the assemble). (19) Formation training and mini-conferences that specialists within the assemble can do or invite professionals to come and do. (20) Vacations (ideas and planification, where to go and what to do). (21). A mobile church (that does not only come to sing and pray in a specific location during a specific day). Look at Jesus as model.

Konpa. Haiti's national rythm.

Rabòday music. A style of music attracting the younger generation in Haiti.
Annexed Texts
LOUIS, Martin.
VEDRINE, Emmanuel W.
Ann oryante jèn Ayiti pou aprann ede tèt yo, e pou devlope lidèchip efikas.
Let's orientate young people in Haiti to help themselves, and to develop effective leadership.
Courtesy E. W. Védrine Creole Project
Boston, Massachusetts. USA
*