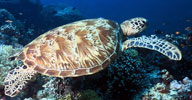 Potomitan
Site de promotion des cultures et des langues créoles
Annou voyé kreyòl douvan douvan

Jean Heber BELLEFLEUR

Woodstock, NB Canada
Email
OBJECTIVE:
Working as translator; establishing contacts with other group of translators; working with organizations, institutions (such as churches, etc), that are working towards Haiti's welfare.
EDUCATION:
2006 - 2007 (March – November). Studies in Administration and NGO Management. Institute of Study for Peace and Cooperation, Spain.
2004 – 2005 (November – December). University of Natural Medicine, San Dimas, California. Bachelor of Science (in Natural Health Sciences).
2001 (January – June). Postgraduate Studies in Educational Investigation. (École Normale Superieure, ENS) of the State University of P-au-P, Haiti.
2000 – 2001 (March – June). Continuing Education in Methodology of English as a Second Language (ESL) – Program attended as English Teacher Trainer From Tele-University of Quebec (TELUQ).
1993 – 1996 (November – July). Graduate as English Teacher from the Faculty École Normale Superieure (ENS). Field of studies: Foreign Languages.
1990 – 1991 (June & July). BACC. I & II (Baccalauréat, Part I and II). obtained: State Official Exams (end of Secondary School).
SEMINARS ATTENDED:
2004 (August). Certificate of Achievement.. Successfully completed a one-week. Soros English Language Intensive English Teacher Training. Teaching Program, Course on English - Pronunciation. Open Society Institute, Effective Writing and ELT. New-York, USA. Techniques for Young Learners.
2003 (February). Peace-Corps (Haiti). Certificate obtained in recognition for successful participation in the Language Training of Trainers. Port-Au-Prince, March 18, 2002.
Certificate of aptitude to the Teaching of French. (CAEF). – Program ruled by UAG (University of the Antilles and Guyana).
Notice the following: I attended many other seminars and workshops whose I don't take time to draw down within this resume.

Honor:
2002 (May 17)
Certificate Honor and Merit awarded for my full contribution as a Language Trainer to the good functioning of the Institution Lycée Antenor Firmin.
WORK EXPERIENCE:
2003 (February). Peace-Corps / Haiti.115, Rue Pan American, Petion-Ville, Haiti.
Description of work: Language Instructor.
Training Responsibilities: Under the guidance of the Language Coordinator, review and prepare as necessary. Lesson plans and reinforcing activities to deliver to groups of 3-4 multi-level Trainees. Averaging 5 hours of classroom instruction per day.
Collaborate in the design, implementation and evaluation of cross-cultural orientation activities during PST.
In conjunction with the technical staff, observe and evaluate Trainee technical presentations in Haitian Creole.
Be accessible to Trainees outside of scheduled sessions to provide linguistic and/ or cultural information /insight.
By request, be prepared to offer one-on-one tutoring sessions and offer progress evaluations to the Language Coordinator.
Accompany Trainees during practicum and other out of site training activities to augue and reinforce language learning.
Assist in the preparation of various site visits.
Provide feedback to Trainees at periodic intervals during the training program.
Monitor and record the progress of language skills development for each Trainee.
Report any Trainee's absence, lateness or problems which may arise in class and/or Tutoring sessions to the Language Coordinator.
Attend periodic language and other staff meetings to present the strengths and weaknesses of each Trainee.
Collaborate with PST coordinators to introduce other information to the Trainees.
Serve as liaison between the training villages, families and the Training Center.
Maintain a professional and positive public image with the training staff, Trainees and the local community to ensure the proper implementation of PST.
Post Training Responsibilities:
Attend debriefing sessions with the Language Coordinator, and/or PST Director.
Collaborate, as requested, with reporting requirements.

Package all Peace-Corps supplies and language materials developed for future use.
2004 (June 26). Authorized Translator attaché at SEDACTRAR's Office for translation, Petion-Ville, Haiti.
2002 – 2003 (April – February). Occupying the post of Business English. Professor at Université Lumière M.E.B.S.H. (ULUM) – Port-Au-Prince, Haiti.
2001 – 2003 (September – February). ESL Teacher specially dedicated for those two following Class Examinations: Rheto 7- 9e Année Fondamentale. Institution Saint-Louis De Gonzague. Port-Au-Prince, Haiti.
1998 (October). Translator (dedicated to translating documents coming from overseas). Law Office of attorney Robert CADET. Port-Au-Prince, Haiti.
1995 (August – September). Interpreter at MINUHA/UNMIH with the coordination of Troops working mostly in the difficult areas of conflict through the Metropolitan sections.
1993 – 2003 (October – February). EFL Teacher at Lycée Antenor Firmin. Port-au-Prince, Haiti.
OTHER EXPERIENCES:
2006 (May). Creole Language Instructor for an Intensive Creole Language Training in favor of: Jeffery S. AUSTIN (USDA Attaché here in Haiti Officer in charge USDA APHIS International Services, P-AU-P, Haiti).
2006 (March – May). Consultant for a Creole Training Program in favor of a Foreigner at Concern World Wide /Haiti.
2005 (October – December). Consultant for an Intensive Creole Teaching Methodology Program at FONKOZE (ONG) /HAITI in favor of a group of 4 Americans.
2007 (January – March). Consultant for an Intensive Creole Teaching Methodology Program at the Financial Services FONKOZE /HAITI in favor of a Canadian Woman.
FOREIGN LANGUAGES:
English, French, Creole, Spanish (read, written, spoken).
OTHER SKILLS:
Experienced translator and interpreter; skilled typist; good knowledge of Microsoft Office, Windows, Word, Excel, Access & Internet skills.
References (upon request)
Articles sur Potomitan